So, how are we all? Doing well, I hope. To make up for missing like a million days I have a new round up for you all. And by special request, it's all about fleece!
A little warning: It's mostly cold weather gear, although I found out many DIY parents make cloth diapers out of fleece. In that vein, I also found most of the projects sized for children. But I think with a little ingenuity you could size it up if you wanted to. Now, on to the tutorials.
I'll start with this really cute, really simple sunglasses case tutorial by Nancy from My Blonde Ambitions.
Lemon Tree Creations has the cutest costume idea for her little cupcake!
It also uses felt and is completely no sew!
Like to curl up on the couch and be warm? Here's a super simple fleece blanket by Dee at GettingCrafty.com! It can be customized with as many prints as you can find.
Getting to the warm weather gear, let's start from the top and work our way down, shall we? I already showed you great hat ideas here. Up next, the arms:
A very simple, two seam shrug by Amber  of Amber Perry Patterns is the fix for a growing child and a tight budget.
Next, something for the guys. (Although it can be for the ladies, too) How about a warm fleece hoodie? Cal Patch at CraftStylish shows us how.
In that vein, capes and capelets are making a huge statement. I want one. I want one like burning. But I want my hands to be free. So Dis at RufflesAndStuff made this one for her daughter. Totally no sew!
Next to the wrists: Arm Warmers!
Cute, eh? Sonia at CozyHomemaking shows us how to make this very easy, very warm pair.
Frozen fingers are no more with these cute fleece mittens that, best off all, use up some of your stash's scraps. Make it and Love it makes the mittens adjustable, so anyone can find their specific level of comfy.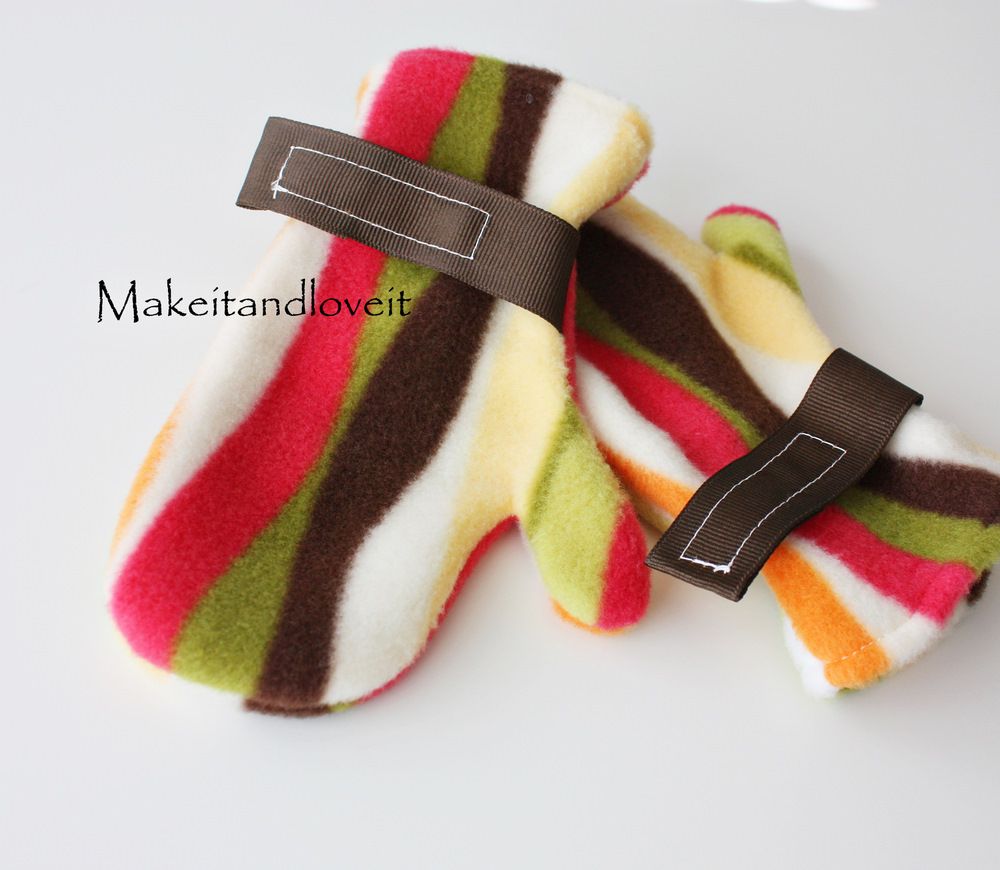 And for the grand finale, this is the coolest thing I think I have ever run across. Fleece Ballet Flats! gooseeatfox at Crafster shows how you can take an old worn pair of shoes, some fleece and felt and make a nice looking pair of fleece shoes.
Hope this inspires you! Let's see what you make of it!